Pasco Senior High School

1964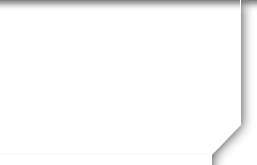 Joe Boyd
Profile Updated:
May 26, 2017
| | |
| --- | --- |
| Residing In: | Bellingham, WA USA |
| | |
| --- | --- |
| Spouse/Partner: | Ilona Maves |
Children:
I have a son named Thomas who works in IT for Tri-Met in Portland, Oregon. Born 1981; A daughter Rebecca, More…

born in 1987. Two other daughters from my marriage to Ilona, Meghan, born in 1985, and Caitlin, born 1987. Just added a third grandchild (daughter) to the family (thank you, Meghan). Emilie, born February 11, 2017. She joins two other grandchildren, both boys--Gordon (G-Man) Boyd, and Adrian (A-Rod) Taplin.
| | |
| --- | --- |
| Military Service: | Navy |
Comments:
Since 1964 I: joined the Navy, did one "combat" tour, and a shore tour in Japan, graduated from WSU, got married, moved to Bellingham, worked a variety of jobs, finally getting career oriented in financial services and banking. I joined Toastmasters in 1983, and became the World Champion of Public Speaking in 1984. I still enjoy the hobbies I enjoyed when I was a boy--fishing and model building. I also took up bicycle touring in the early 80's, and have seen much of Washington and British Columbia by bicycle. I belong to a Bass Club in Whatcom County, and am a past IPMS member. My wife Wanda suffered from polycystic kidney disease for years, finally ending up on dialysis in 1990, and getting a transplant from a cadaver donor in 1991. In 1994 she displayed symptoms of short-term memory loss, culminating in a diagnosis of Pick's Disease, a form of dementia, in 1997. By 2005 she had in-home care while I worked. In early 2008 she had a series of seizures that required hospitalization, then nursing home care, followed by her death on May 3rd. I retired the following month. Since then, I have kept busy via my hobbies, and working part-time at the local raspberry co-op. Each year we process about 13 million pounds of raspberries. We sell both juice and puree. If you're a consumer of Yoplait or Dannon yogurts, Smuckers raspberry preserves, or Tree Top juices, you're probably consuming some of our product. I remarried in 2011, to a longtime friend, Ilona Maves. The wedding was a class reunion in itself, since it was held at Russ and Maryann Rehm's palatial estate. Russ officiated at the wedding, and included classmates Lynne Metcalf, Pat Means, Steve Spolek, and D'Ova Wallace.

My father-in-law died in 2009. His wife--my mother-in-law--has Alzheimers. He was trying to care for her while she became more and more disoriented. After he passed, her care fell to me. I got her into a very nice (and expensive) dementia care facility in Bellingham. She passed away at age 90 on July 15, 2013. I was named executor of their estate. My son has moved into their home, and is maintaining it. He actually inherited the place, per the parents in-law's will. He works as a systems engineer for a local computer firm. My daughter has made some poor choices over the past years, which have resulted in a couple stints in jail. She's currently trying to turn her life around, living with the father of her child. She's been drug free for more than a year, and had a baby boy on January 22, 2014, Adrian Ryan. My son and his wife had a little boy on July 3, 2013, named Gordon Gregory Boyd. My mother in-law passed away twelve days later. She was able to hold her great grandson before she passed. We are now fostering our grand-nephew. My wife's niece is having some drug and attitude issues, so while she tries to get her act together, we are now guardians of a very energetic four year-old. I round out my productive life by annoying my conservative friends.

In spite of all this, I consider myself fortunate that I have been able to retire, pursue hobbies that both challenge and inspire me, and re-connect with classmates, an experience that continues to enrich my life.
School Story:
In many ways, my life began in high school. I moved to the Columbia Basin when I was eight. My dad had put his name in the lottery for farm units in 1953, and he got one of the first, in Block 15. I attended Eltopia grade school through eighth grade, and transferred to McLoughlan, then to PHS. I had two surgeries prior to starting school at PHS, one for appendicitis, the other for adhesions, a condition in which my intestines collapsed and grew together. If you want to lose weight, this is the condition to have. I was down to 80+ pounds when I started school.

I loved everything about high school: band class, Mrs. Daniel's English classes and Yearbook class, track, the football and basketball games, and the friendships made during those years. I have a deep respect for Mr. Morgan and Mr. Gregson. They ran a great school.