Pasco Senior High School

1964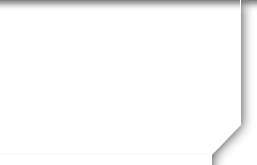 Russel Rehm
Profile Updated:
May 30, 2010
| | |
| --- | --- |
| Residing In: | Mount Vernon, WA USA |
| | |
| --- | --- |
| Spouse/Partner: | Mary Ann Finney Rehm |
| | |
| --- | --- |
| Occupation: | Marriage Counselor -- Remodeling Contractor |
Children:
Mary Ann and I are the proud parents of Becky and Jeremiah. I'm sure Mary Ann has used all 8000 of More…

her characters to tell you about our awesome kids! So, for now I'll move on to some other boxes, and come back to this one.
| | |
| --- | --- |
| Military Service: | U.S. Navy -- one month! |
Yes! Attending Reunion
Comments:
-- Attended the United States Merchant Marine Academy at Kings Point, New York. Studied Marine Engineering. Graduated valdictorian, with a bacelor's degree in engineering, an unlimited Third Engineer's License, and a commission in the Navy Reserve. During this time, I travel around the world twice by myself, spent extensive time in the Far East, and spent time in India and the Bearing Sea. The youngest member of a photo adventure team, I rode a motorcycle across the Sahara Desert, and became even more enamored with the philosophy of a man named Jesus. Returning from Africa, I rode a new Harley across America, and married Mary Ann Finney, my best friend in high school. We quit our jobs and rode Harley through Europe for five months. Lots of adventures. Returning to America, we had Becky and lived through a few more miracles. We then moved to Denver, where I attended seminary for three years and experienced a series of Rocky Mountain highs. During that time God gave us Jeremiah, the miracle baby. In three wonderful churches, I/we then served as pastors for sixteen years. Along the way, I earned my doctorate, and evolved as a person/husband/father. At age forty-five, I left the full-time ministry, and became a marriage counselor and successful remodeling contractor. I love to be creative and build things, and so it has been a good match both with the counseling and the construction. Five years ago, I built on to Becky and Jeff's home, and so daily we enjoy our grandchilden, Spencer and Hannah. Last year I built Jeremiah a house close by, and so almost daily we enjoy Jeremiah and his son Tyus. Over the years, I have enjoyed being Mary Ann's husband. We have also owned a sailboat for over thirty years, and have made lots of neat trips. I love to learn, and have spent my life as a constant student. We love church, and serve their regularly. Except for worrying about money, once in awhile, I am at peace, and am very content with and about my life. If there was anything I could go back and change, it would be that I had spent more time and energy getting to know you better. In closing, may I share with you the six scripts that I now live my life by; perhaps they say a lot about who I am. Here they are: 1. The Lord is my Shepherd, I shall not want. 2. Good things always happen to me. 3. It ain't over yet. 4. Lead with love, work on righteousness. 5. Creativity is the key. 6. I was born to serve. See you at the Reunion.
Posted on: Sep 20, 2020 at 4:33 AM
Posted on: Sep 24, 2014 at 12:14 PM
Thanks for all you, Allen, and the rest of the crew did to make this event a success. It must have taken a lot of time!

Daughter, Abigail, and I had a hoot. I even enjoyed being bushwhacked by Allen into an improvisational sing-along. We won't mention the fact that the male member of the trio could never dance! Lynda Mangum complimented me on my slick moves, but I'm absolutely certain that she was teasing me.

Anyway, we wouldn't have missed this one for the world, and thanks again.
Posted on: Sep 23, 2014 at 11:44 PM
I want to say a hearty "THANK YOU, AGAIN!" to everyone by whose efforts we had a 50th Class Reunion. If it had been left up to me, we certainly would NOT have! And again, I want to thank Allen for his months of hard work and leadership. It was all great! And for the price, it was a huge bargain! Allen is Allen. He comes with amazing gifts and talents! But if he says something or does something that isn't just to your fancy, blow it off. Don't make a big deal out of it. He puts himself WAY out on the limb for our benefit because he cares deeply. Americans love to take their potshots, but don't. Just give praise where praise is due. Throw your arms around Allen, and tell him how much you appreciate him. We certainly do!! Way to go, Allen! You did it, Man. We had ourselves a Reunion that we can all be thankful for and proud of; memories to last us a lifetime! Thanks to you! Thank you, Allen! Hugs and kisses to you!
Russel Rehm
added a comment on Profile. New comment added.
Russel Rehm
added a comment on Profile. New comment added.