Pasco Senior High School

1964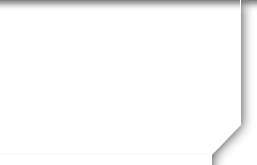 David F. Mills
Profile Updated:
November 9, 2020
Yes! Attending Reunion
| | |
| --- | --- |
| Residing In: | Florence, OR USA |
| | |
| --- | --- |
| Spouse/Partner: | Joanie Schmidt |
| | |
| --- | --- |
| Occupation: | Retired, but busier than ever!?! |
| | |
| --- | --- |
| Children: | None that I'm aware of, although Abigail has been calling me "Daddy" for about 40 years now. |
Comments:
Praise/curses be to Allen Johnson for reminding me that I actually went to H.S.
Since I never expected to live past 40 (Sex, drugs, & rock &roll w/o all that much of the first one, with multiple nasty near death experiences falling off cliffs, motorcycles, & race car crashes, etc.), my preparations for fossildom leave much to be desired.
Today, 7/5/10 I'm busy cleaning up the mess from a knock down-drag out party, I'll just mention a few of the high/low lights of this journey called life.

H.S., Bible College, lost virginity/marriage, degree @ C.S.U. Hayward, V.I.S.T.A. Volunteer on a reservation in AZ, conscientious objector counseling troubled youth in OR, divorce, serial monogamy, drive race cars in IMSA, truck driver, Archeology @ UNM, hydrocarbon analyst for oil companies in awful places, math @ UT Austin, inventory management for a distribution company in Santa Cruz, CA, more racing in karts, bought a tiny business in Florence, build houses w/Habitat for Humanity & various do-gooder stuff, & still racing a Miata in Auto-X and shooting/editing video/stills. Whew.

I guess I should mention that after being single for 40 years I've stumbled across a soulmate, Joanie Schmidt, that I want to spend the rest of my life with, and who for some reason feels the same way about me! The pairing is highly unlikely since she wasn't looking for anybody like me (large age and theological differences) and I wasn't looking for anybody at all! She's a staff chaplain at our hospital. We've been ENGAGED in a serious relationship for 4 years now, so making wedding plans for April. Feeling undeservedly blessed and grateful that she has terrible judgement in men. :-)
School Story:
A lot of my interest in this event stems from formative interactions with childhood playmates like Claudia Wanamaker, Carol Maxon, and Janet Cruzen. In H.S. I became a towny, entered geekdom, hated The Beatles (got over myself later with some pharmaceutical assistance), and hung out with the likes of Ken Meyer, Eric Fisher, Nick Kolby, Jim Allen, and other equally maladjusted personalities, none of whom appear to be coming.

The two standout experiences of my senior year were
1. Physics with Jim Ezell and,
2. The strange and confusing experience of having a steady girlfriend.

I understand #1 much better than I did in 1964. #2 is still as confusing as ever.