Pasco Senior High School

1964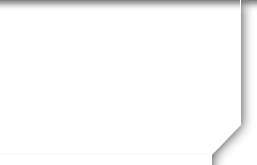 Allen Johnson
Profile Updated:
August 5, 2020
| | |
| --- | --- |
| Residing In: | Richland, WA USA |
| | |
| --- | --- |
| Spouse/Partner: | Nita Johnson |
| | |
| --- | --- |
| Occupation: | Psychologist and Photographer |
Comments:
I feel truly blessed. I began my career as a high school English, speech, and drama teacher in Kelso Washington.

During the Viet Nam war I registered with my draft board as a conscientious objector. That status was granted. As an alternate service, I served with the Mennonites for three years. We went to Grenoble France for one year to learn French. Then, for two years, we went to a mountain village in Algeria to teach English as a foreign language.

After our tour I went to graduate school at UW. I got a masters in communications. I tried to land a job as a college professor, but without success. So, I turned to entertainment. I became a night club singer in Seattle and Portland and occasionally outside the state. I did that for 4-5 years. It was not easy. My wife worked days and I worked nights: passing ships in the night as they say.

My wife, Nita, landed a job as an teacher at Emerson Elementary in Pasco. I, of course, followed. I continued to entertain a bit. They I was a sabbatical replacement for professors at Columbia Basin College and Blue Mountain College.

About that time I was hired as a manager of training for JA Jones Construction at Hanford. I was at Hanford for 18 years, earning a PhD in psychology along the way.

Then I decided to go into business for myself. I was a leadership and organization development consultant and keynote speaker for several years. Flying around the country, making presentations gets old. The money is good, but the travel is brutal.

When I was about 55 I retired. My wife and I decided to spend our first year of retirement in France. I wrote a book about that experience called FrenchShip: An American's One-Year Adventure on the French Mediterranean. By virtue of speaking French, we developed scores of French friends. For the next four years, we lived six months in the States, six months in France.

Then I decided I was ready to work again. I taught communications for WSU for a year and then decided to buy a photography studio. I love the photography, especially the creative part of designing images. You can see my work at www.FIPhoto.net.

My interests including cycling, jazz piano and voice, hiking, Rotary Club, and writing. My newest book is a novel, The Awakening, which can be found at Barnes and Noble or at www.amazon.com.
School Story:
The following is a true story that I included in a book I entitle This Side of Crazy: 54 Lessons From Someone Who Should Know Better But Keeps Messing Up Anyway. Unlike the original publication, I've added the names of the players from high school (I don't think they would mind).

There are No Victims, Only Flawed Thinkers

When I was dating in high school, midnight was the bewitching hour. I knew that if I unlocked the latch to the front door on the morning of the next day, my life would be in great jeopardy. That was understood. The rule seemed fair enough to me; so I consented, and there was peace and goodwill in the household. Except once.

One Friday night I lost track of time. Judee Browning and I were at Carol Maxon's home. Pat Means was there too. The four of us sprawled out in front of the fireplace, munched on popcorn, and asked the important questions: Can you imagine an infinite universe? Would you rather be wise and miserable, or naïve and happy? Is it polite to make armpit noises in mixed company? You know, all the really important stuff.

Then I looked at my watch; it was 2:30 in the morning. I did not know how that happened—I'm still not sure—but I did know I was in deep trouble.

I stared frantically at my date. "Quick, get in the car," I shouted.

I drove Judee home in record time. Then, half a block from my house, I turned off the lights and engine and coasted to a stop at the front curb.

That's when I saw it. THE LIGHTS WERE STILL ON. I had a small post-pubescent heart attack. This was not going to be easy.

I got out of the car and walked the last steps of the condemned. I was hallway to the front stoop when the front door flew open. My mother loomed silhouetted in the doorway. I knew it was Mom; I recognized the fire and smoke. Immediately, she launched into the WORRIED MOTHER'S SPEECH. Perhaps you know the diatribe:

"How dare you come home at this hour? What kind of son are you? I thought I raised you better than that. Staying out all hours of the night. Don't you EVER do that again! Do you hear me?"

I wasn't sure if the question was rhetorical, so I started to answer.

"Don't you talk back to me," she snapped, a little pause between each word for dramatic emphasis. "I was worried to death. For all I knew you could have been dead in a ditch someplace."

It flashed through my mind that my demise was always destined for "a ditch someplace"—as though that were the only place on earth where a teenager could die. That seemed a little funny to me, but I didn't think it was the right time to challenge her choice of vocabulary.

The speech continued, but you get the idea.

I learned two things that night. First, not to be late. But what is more important, I learned that I had control of my mother's emotions. If I wanted to make my mom crazy (which I didn't), all I had to do was to stay out a little past midnight. I had the power to make Mom sick with worry. Following that line of logic, the reverse was also true: Mom had the power to make me sick or worried or angry or depressed.

Although this kind of thinking is often unconscious, it is, nevertheless, flawed. It is based on the nation that all of us are victims of circumstances: something we dislike happens, and we have no other alternative but to fall to pieces. It doesn't work that way; there is a middle step. Events in themselves don't control our emotions; our interpretation of the events does that. When a son comes home late from a date, parents have a choice. They can decide to be miserable—based on their interpretation of the event—or they can decide to deal with the problem.

Coming home late is not a problem I have any more. (I get sleepy every night around 10 o'clock.) But if I were uncommonly late one night, and my wife exceedingly distraught, I might pose this gently question (not during the heat of battle, you understand, but in the cool, calm light of day): "I'm okay, honey; what have you been telling yourself tonight?"

That question leads naturally to the real source of concern: the internal horror movies. I think it is important that those concerns be voice—even the images of a loved one "lying dead in a ditch somewhere"—for listening validates the feelings of the other. But the discussion must not end there (as it so often does in dysfunctional families). It must move on to the only thing we can measure and control: Behaviors.

When we focus on behavior, our approach is more scientific, and have you noticed true scientists are rarely victims. They make observations and test hypotheses. They are problem-solvers—the antithesis of victims.

Posted: Aug 05, 2020 at

1:28 PM
Posted: Sep 03, 2017 at

9:48 PM
Posted: Nov 04, 2014 at

12:17 AM
Posted: Dec 17, 2013 at

1:14 PM
Posted: Dec 17, 2013 at

1:24 PM
Posted: Dec 17, 2013 at

1:21 PM